Lighthouse recognizes the customers needs in engineering,
performance and craftsmanship.
Lighthouse Electric Controls Co., Inc. (LEC) specializes in the manufacturing of custom control panels and turn-key systems, which utilize Instrumentation, Programmable Logic Controllers (PLC), and Supervisory Control and Data Acquisition (SCADA).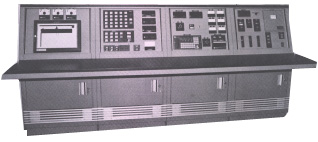 With manufacturing technology constantly changing, LEC has to take into consideration present requirements as well as future changes and upgrades.
Our experience allows us to guide you through the initial design stages, field installation and start up. We will make sure that your control system is functioning the way you want it.
Our Staff is available and ready to serve you with any design requirements. With our total flexibility and diversified experience we can offer total system design or process customer pre-designed systems with the same quality results.
Our main focus at LEC is customer satisfaction! Additionally, we are very quality oriented and strive to produce a controls system that is error free. We will be there for you when you need us!